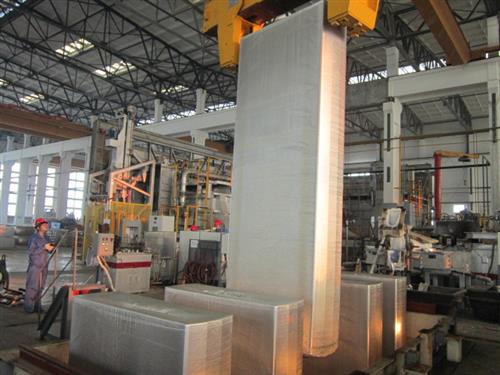 Almex 

CLEAR™ Adjustable Slab Tooling System

provides the optimum levels of casthouse performance, alloy flexibility, and size capability.
Adjustable Mold Configuration
Almex's CLEAR™ (Controlled Liquation Enhanced Aluminum Recovery) adjustable slab mold technology, shown below, is designed for quick and easy changes of the slab width. The sliding end plates are adjusted and are secured with bolts in each corner to set the mold length.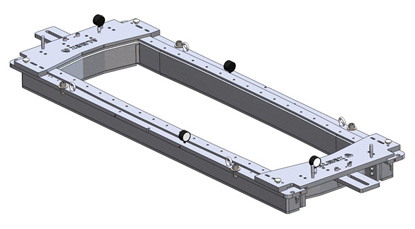 The adjustable mold below shows four water pressure gauges for easy monitoring and sliding plates at each end for easy slab width adjustment.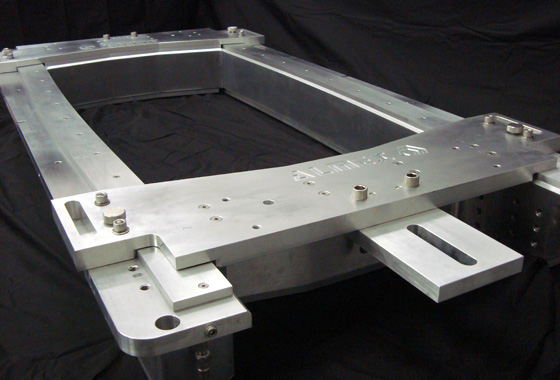 Starting Heads Geometric Integrity
All starting heads, also known as bottom blocks, are modeled on state-of-the art three dimensional computer aided manufacturing software. Each mold is machined with highly accurate cavities and external dimensions on the computer controlled milling machines. An advantage of using computer controlled milling machines is that the reproducibility of identical replacement parts is assured.
Each starting head design includes:
Threaded holes for lifting eye bolts
Standard unitized mounting

Wiper capability with contour design

Double curvature dish design