R

ecognizing that our customers often need assistance across a broad spectrum of their operations, we have conscientiously assembled a team of scientists, field experts, and engineers skilled in many disciplines of aluminum processing. The result is a unique, technical, and problem-solving capability offering proven solutions at every stage of a manufacturing operation. Whether it's in the casthouse, hot-working, or downstream end-use applications, we know that it's the people who make a project successful.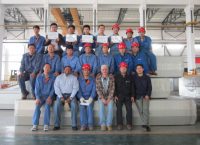 Our Metallurgical Consulting services cover all phases in the aluminum production process; ranging from raw material selection through final product quality control. Our expertise includes remelt, casting, hot and cold-working, thermo-mechanical processing, product finishing, quality control, and much more.
Almex provides metallurgical diagnostics and problem solving, manufacturing cost control and yield improvement, quality improvement, energy-saving strategies, product development, melt loss prevention, and environmental compliance assistance.
Casthouse Technology Supply and Licensing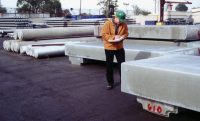 Almex will supply the entire casthouse process and equipment needed for the manufacturing of aerospace-grade wrought aluminum alloys in billet or slab form:  that will be further processed through rolled plate, forging, or extrusion techniques. We offer a unique technology supply package for different market segments such as aerospace, precision automotive, foil-stock, or aluminum-lithium, with multi-level performance guarantees for the equipment, process, product, and performance of the plant's finished material (rolled, forged, or extruded product).
Environmental Permit Design & Consulting
Almex is the ONLY technology provider supporting its supply with end-to-end environmental permitting, regulatory compliance consulting, and permit processing. Services in this field include Environmental Permit Design, Drafting, Filing, and support throughout the Permitting Process for various casthouse and plant operations.
Casthouse Process and Technology Packages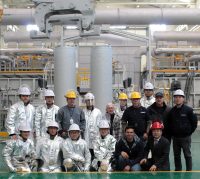 If your plant's Metallurgical, Operations, and Quality Teams are struggling with the minutiae of aluminum process knowledge such as handling customer related issues, finding root causes for quality issues, or designing process parameters, Almex can help with the multi-departmental process metallurgical data package required to solve these problems. Our technology packages have been developed with several decades of collective aluminium processing experience dealing with common alloys, automotive alloys, and aerospace alloys.
All the processes and quality checks are tailored to end application specific requirements of the plant. Previous casthouses that have implemented Casthouse Process and Technology Packages (CPTP) have credited them as being exceptionally useful and crucial in consistently creating quality products and maintained a well-trained employee base.
Techno-Economic Counseling
We offer in-depth technical and economic analysis and planning on any scale: from full plant scope to specific sub-processes. Services in this field include:
Preparation of technical and financial reports for return on investment (ROI) analysis
Feasibility studies for modernization, expansion, or new product planning
Manufacturing cost reduction and risk mitigation
Almex offers a full portfolio of engineering services for plant layout, operational planning, and equipment installation:
Turnkey Contracts
Installation Supervision
Commissioning and Startup
Facility Upgrades and Modernization
On-going Operations and Maintenance Engineering
Aerospace Technology Qualification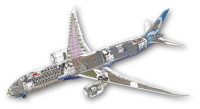 Almex has provided complete Technological Assistance, Corporate and Process Documentation, and Strategy Development to get a plant qualified for the demanding aerospace raw materials supply chain. This also includes facilitation of the casting process, testing of qualification lots, organizing required testing, preparation of data packages, supporting coordination with the aerospace major, and conducting internal audits.
Quality Management Systems
Almex's Quality Management System development and training focuses on achieving and sustaining all your quality needs and objectives. Whether you are seeking certification to ISO9001, QS9000 or AS9100, or simply seeking to improve your company's Quality Assurance and Quality Control Systems, Almex can assist with the system development and training that will ensure traceability and continual improvement to help create a quality-driven company culture within the organization. Our services consist of site-specific development and implementation consulting for:
Quality Systems Management Policies, Manuals (all levels) and Supporting Documentation
Audit compliance and identifying areas of continual system development
Optimizing Standard Operating Practices
Development of Skill Matrices and Identification of Training Needs
Traceability System Deployment
Customer Related Process Establishment
QA Function and System Establishment
Almex's metal trading service group is closely connected with more than one hundred of the most respected and competitive buyers and traders in the United States. This network allow us to find the best sales and trading opportunities available for our customers. In all transactions, a team of Almex metallurgists and applications engineers work with the brokers to ensure the quality of the transaction for both buyer and seller. Whether you need creative financing to purchase equipment or sophisticated programs for risk coverage, Almex can help you achieve your goals with security and peace of mind.
Contract Research and Development
Contact us today to make special requests to conduct casting trials, develop materials and alloys, penetrate specific markets, or for other contract-based research and development projects.
Plant Operational Support
Almex can send specialists to help you run your production and quality functions for a pre-contracted period. This service often helps plants achieve safer operations, optimal costing structures, consistent quality and productivity, as well as development of the necessary technician skill-sets through shortened learning cycles. We are proud to provide support at the shop-floor operational levels, shift supervisors, production managers, quality managers, and even plant management expertise.
Safety Review and Implementation Services
If you are looking to enhance your plant safety levels and minimize risks, Almex has developed a systematic approach to evaluating and assessing Safety Integrity Levels (SIL) to each system's operation. Contact us today to schedule a preliminary audit and safety review of your casthouse or downstream aluminum processing plant, inclusive of operator safety, machine safety, process safety, and design safety considerations.